It's Time to Do More With PTO — A Lot More
PTO Genius is a new type of HR solution that helps employees take more time off, adds new ways to use their paid time off, and gives HR teams more insights into employee burnout and engagement.
Let's Talk
Trusted by Companies and Brokers






























Build a Happier, Healthier and More Engaged Workplace
Increase job satisfaction and engagement, prevent burnout, and reduce liabilities by reimagining what employees can do with their time off.
Mitigate Burnout
PTO Genius proactively identifies employees at risk of burnout, then alerts you and helps them use time off for personal or financial wellness.
Reduce Turnover
Demonstrate a people-focused culture with a unique, innovative health and financial wellness benefit that adapts to your employees' needs.
Boost Engagement
Maximize the regenerative benefits of time off by showing the best times to get away and giving them access to great deals on travel.
Lower Costs & Liability
Reduce your expenses associated with absenteeism and burnout, while gaining new insights into PTO-related financial liabilities and risks.
Product Features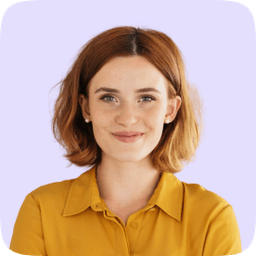 Employees are burning out, but I don't know why and I don't find out until it's too late to prevent it.
Identify and stop employee burnout before it happens
PTO Genius monitors employees from "Engaged" through "Ineffective" to "Burned Out". We identify employees at risk of burnout, proactively nudge them to take time off, and help you understand when and why burnout happens.
Engagement

Job Satisfaction

Employee Burnout

Accidents & Attrition
Let's Talk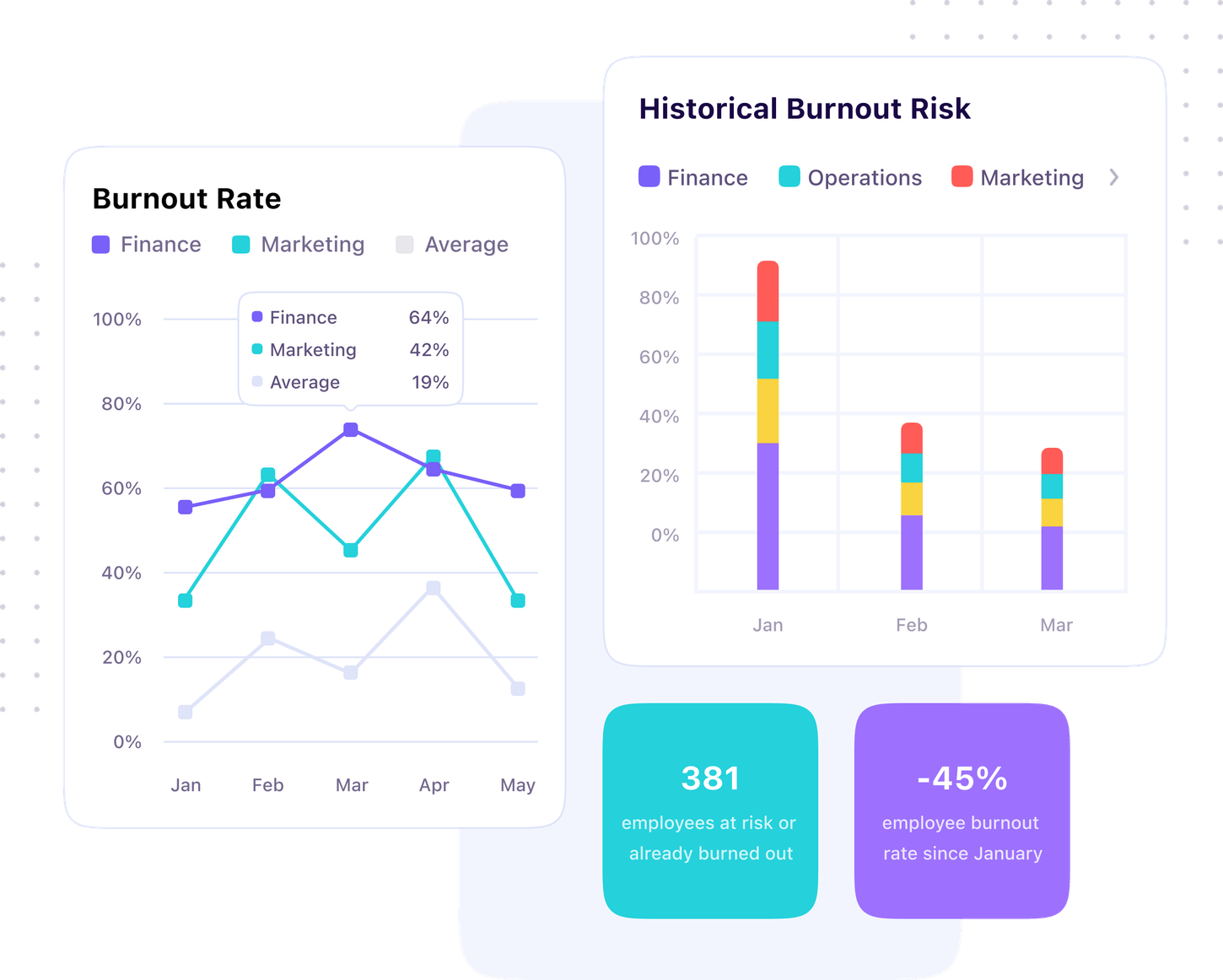 Judith Keating
Director of Human Resources, City of New Bedford, MA
I'm impressed with the PTO Genius platform and what it can do for organizations. This is the wave of the future for PTO that every HR leader should be using.

Lindy B. Smiley
Global Head of Human Resources, Starwood Properties
PTO Genius is a great way for organizations to show employees that they care about their mental and financial wellbeing.

JoAnne Berrier
Director of Benefits, Hard Rock Hotel & Casino
The PTO Genius platform is a powerful way to help reduce employee burnout and improve mental wellbeing.

Aaron Ziff
Enterprise Director, Digital & IT (HR and EHS), Parker Hannifin
Having evaluated countless software solutions as a consultant and HR technology executive for multiple Fortune 500 organizations, PTO Genius really earns its name.
Quick and Easy Integration
PTO Genius plugs into and enhances your HRIS,
adding new features, automations, and analytics.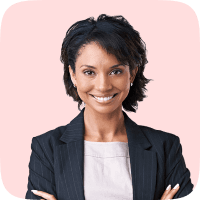 I'm not a technical person, and I don't have the time to manage complicated integrations - PTO Genius solves that.



Supported Integrations

ADP Workforce Now
ADP Workforce Now is a flexible, integrated HCM solution that supports the full spectrum of HR needs from recruitment to retirement and more.

Bamboo HR
Bamboo HR is an all-in-one HR platform for small and medium businesses that helps automate, centralize, and connect your people data all in one place.

iSolved
iSolved transforms the employee experience through a people-first human capital management (HCM) solution with payroll, HR, benefits, and time management.

Paychex
Paychex is a leading provider of integrated human capital management solutions that combines innovative SaaS technology with dedicated, personal service.

Paycom
Paycom offers online payroll services and HR software solutions for both big and small businesses to manage the entire employment lifecycle.

Paycor
Paycor's unified human capital management (HCM) system ensures employee data is in one place, empowering leaders to build winning teams.

Paylocity
Paylocity's web-based payroll and HCM solution helps small to large enterprises cultivate a modern workplace and improve employee engagement

Prism HR
PrismHR is a complete HR Software solution for PEOs and ASOs that lets you manage payroll, benefits, compliance, and HR for your clients in one place.

Rippling
Rippling's workforce management platform lets you easily manage your employees' payroll, benefits, expenses, devices, apps and more, all in one place.

SAP Success Factors
SAP SuccessFactors HCM Suite is SAP's SaaS human resources solution that offers individualized experiences and strategic solutions.

UKG Pro
UKG Pro is a powerful HCM suite that combines powerful HR technology with robust payroll functionality and deeper workforce management capabilities.

Workday
Workday offers cloud solutions for managing the full lifecycle of human capital, including recruiting, performance management, benefits administration, training and more.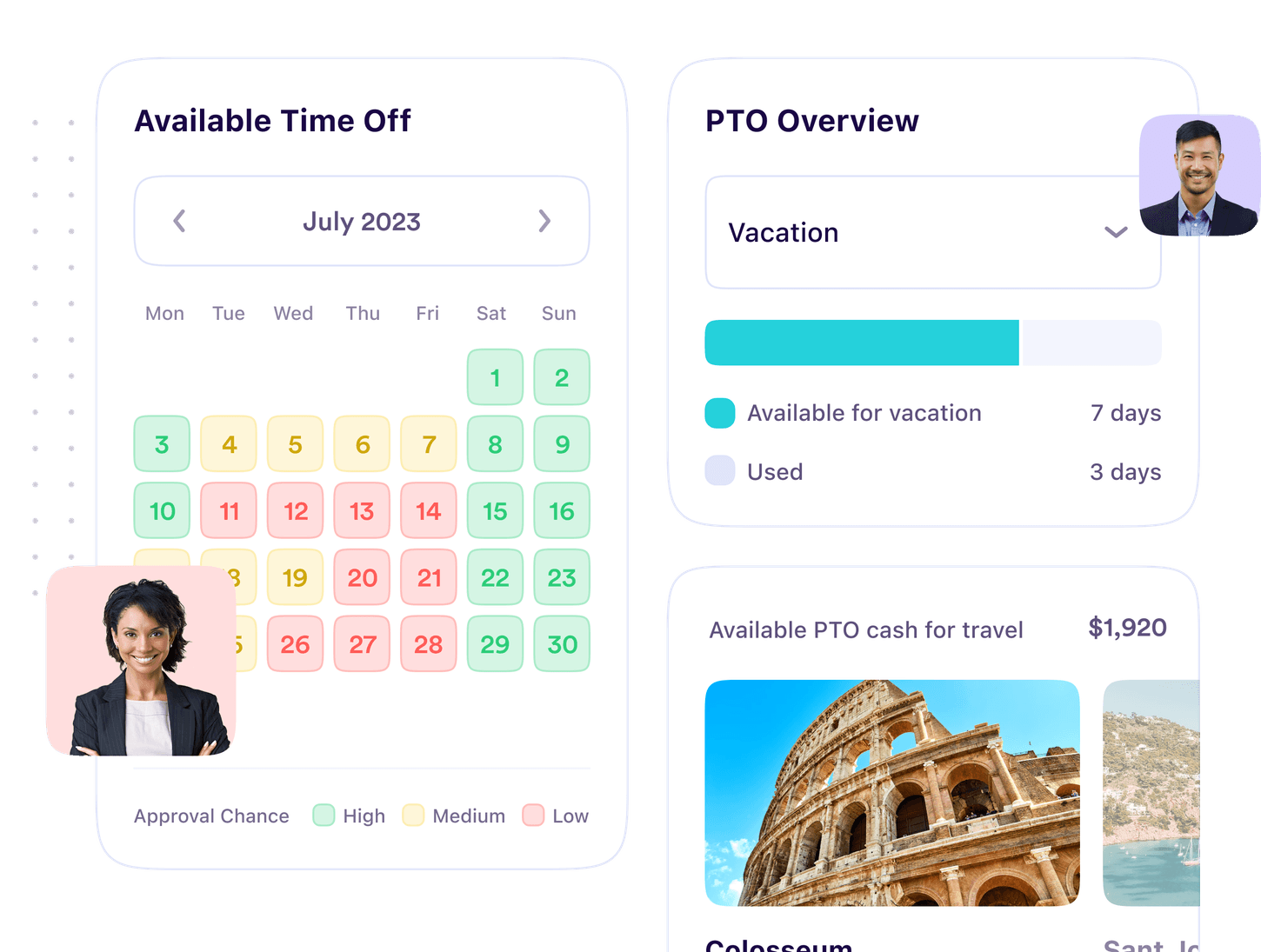 See our platform in action: Schedule a demo today
See how PTO Genius can help you improve employee wellness and work-life balance, mitigate burnout and turnover, increase engagement, and reduce your financial liabilities associated with unused PTO.
Let's Talk