Awards
Human Resources Executive Magazine Top HR Product
PTO Genius recognized for our innovative approach to improving employee wellness.

PTO Genius is a useful tool for encouraging employees to use their PTO and provides innovative ways to encourage that—from nudges to take a trip and putting some PTO hours to use to help pay for trips or reduce debt. But the most intriguing part of PTO Genius is the way that it can provide interesting and meaningful visibility into burnout and related risks across organizational teams or divisions.

Phil Albinus
HR Tech Editor

Award-Winning HR Technology
Meet the new type of HR solution that Human Resources Executive found so exciting, they named it the Top Product of the Year in Core HR.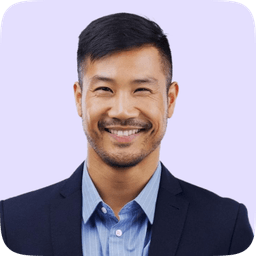 I'm spending so much time answering the same questions about our PTO policies and providing tech support.
Save time and headaches managing employee time off
Employees and managers request, approve, track and manage all of their own vacations, sick leave, and other time off through a modern, intuitive interface that surfaces all the info they need.
Engagement

Job Satisfaction

Employee Burnout

Accidents & Attrition
Sign Up For Free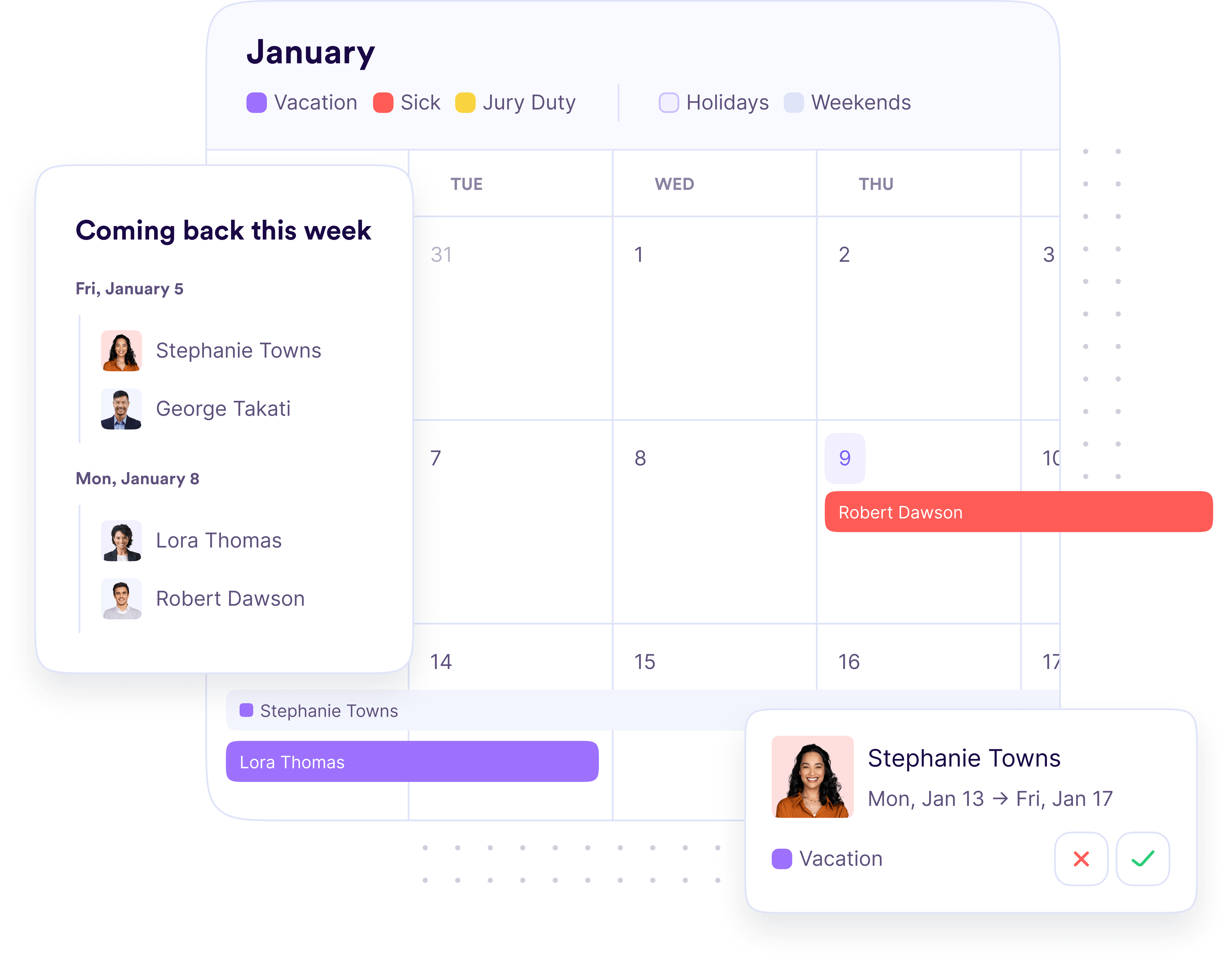 This is the wave of the future that every HR leader should be using.

Judith Keating
Director of Human Resources City of New Bedford, MA

Experience the Benefits of PTO Genius
Help employees take more time off, give them new ways to use their paid time off, and gain useful new insights into employee engagement and burnout.
Mitigate Burnout
PTO Genius proactively identifies employees at risk of burnout, then alerts you and helps them use time off for personal or financial wellness.
Reduce Turnover
Demonstrate a people-focused culture with a unique, innovative health and financial wellness benefit that adapts to your employees' needs.
Boost Engagement
Maximize the regenerative benefits of time off by showing the best times to get away and giving them access to great deals on travel.
Lower Costs & Liability
Reduce your expenses associated with absenteeism and burnout, while gaining new insights into PTO-related financial liabilities and risks.
Built by HR Veterans
Our team have all experienced the pains that come with not being able to use our time off. Now we're on a mission to improve the lives of employees everywhere.
30+
years of experience in Human Resources
20+
years of experience in Workplace Technology
15+
years of experience in HRIS & PEO Integrations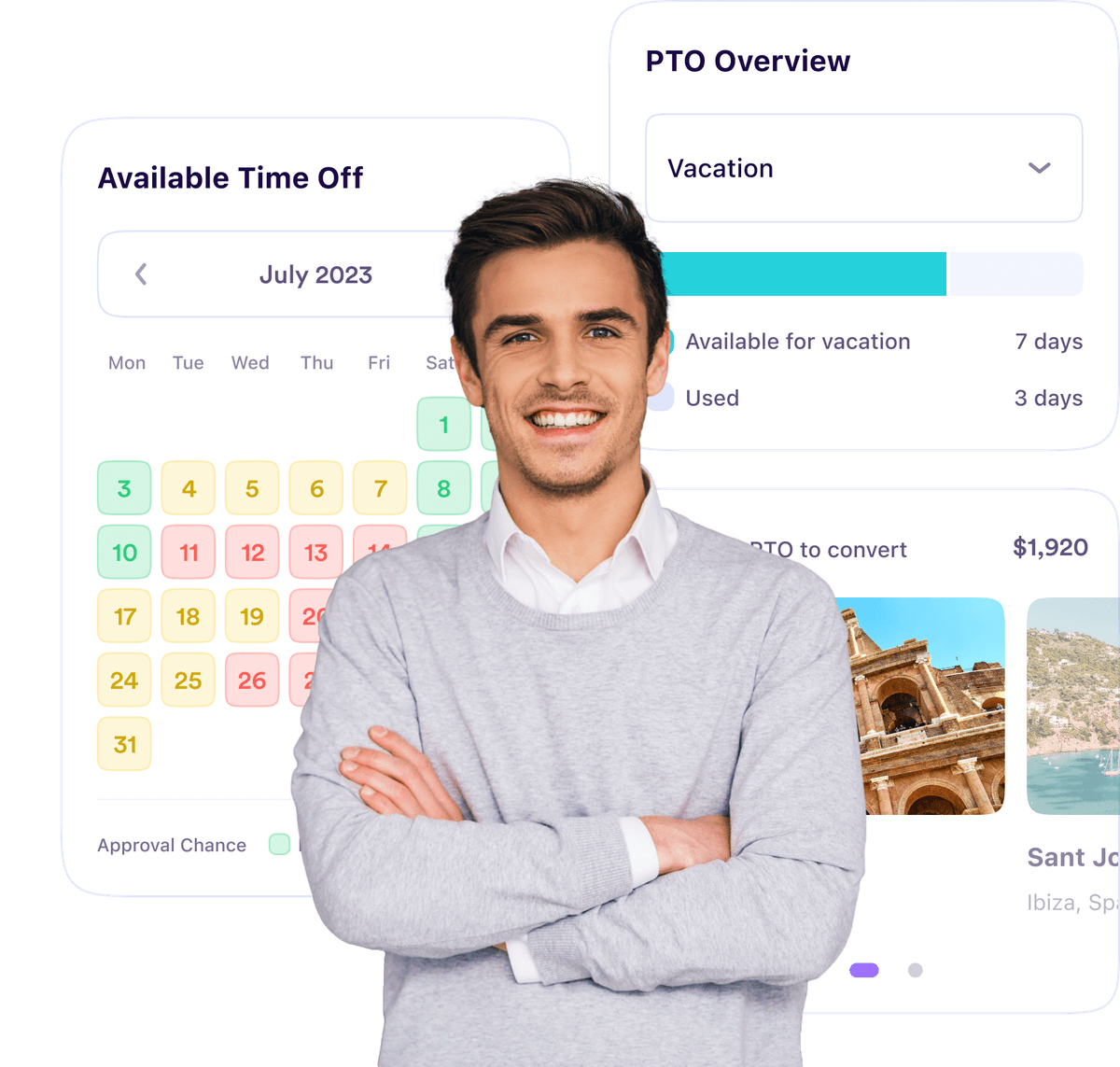 We Believe in Taking More Time Off, More Often
Our platform helps employees disconnect from work so they can reconnect with what they love.
PTO optimization

PTO Genius proactively nudges employees to take time off, showing them the best times to get away.

PTO payout

Employees can convert some of their paid time off to financial wellness or to help pay for vacations.

Engagement dashboards

Intuitive dashboards proactively alert HR teams and managers to employees at risk of burnout.
Sign Up For Free

Judith Keating
Director of Human Resources, City of New Bedford, MA
I'm impressed with the PTO Genius platform and what it can do for organizations. This is the wave of the future for PTO that every HR leader should be using.

Lindy B. Smiley
Global Head of Human Resources, Starwood Properties
PTO Genius is a great way for organizations to show employees that they care about their mental and financial wellbeing.

JoAnne Berrier
Director of Benefits, Hard Rock Hotel & Casino
The PTO Genius platform is a powerful way to help reduce employee burnout and improve mental wellbeing.

Aaron Ziff
Enterprise Director, Digital & IT (HR and EHS), Parker Hannifin
Having evaluated countless software solutions as a consultant and HR technology executive for multiple Fortune 500 organizations, PTO Genius really earns its name.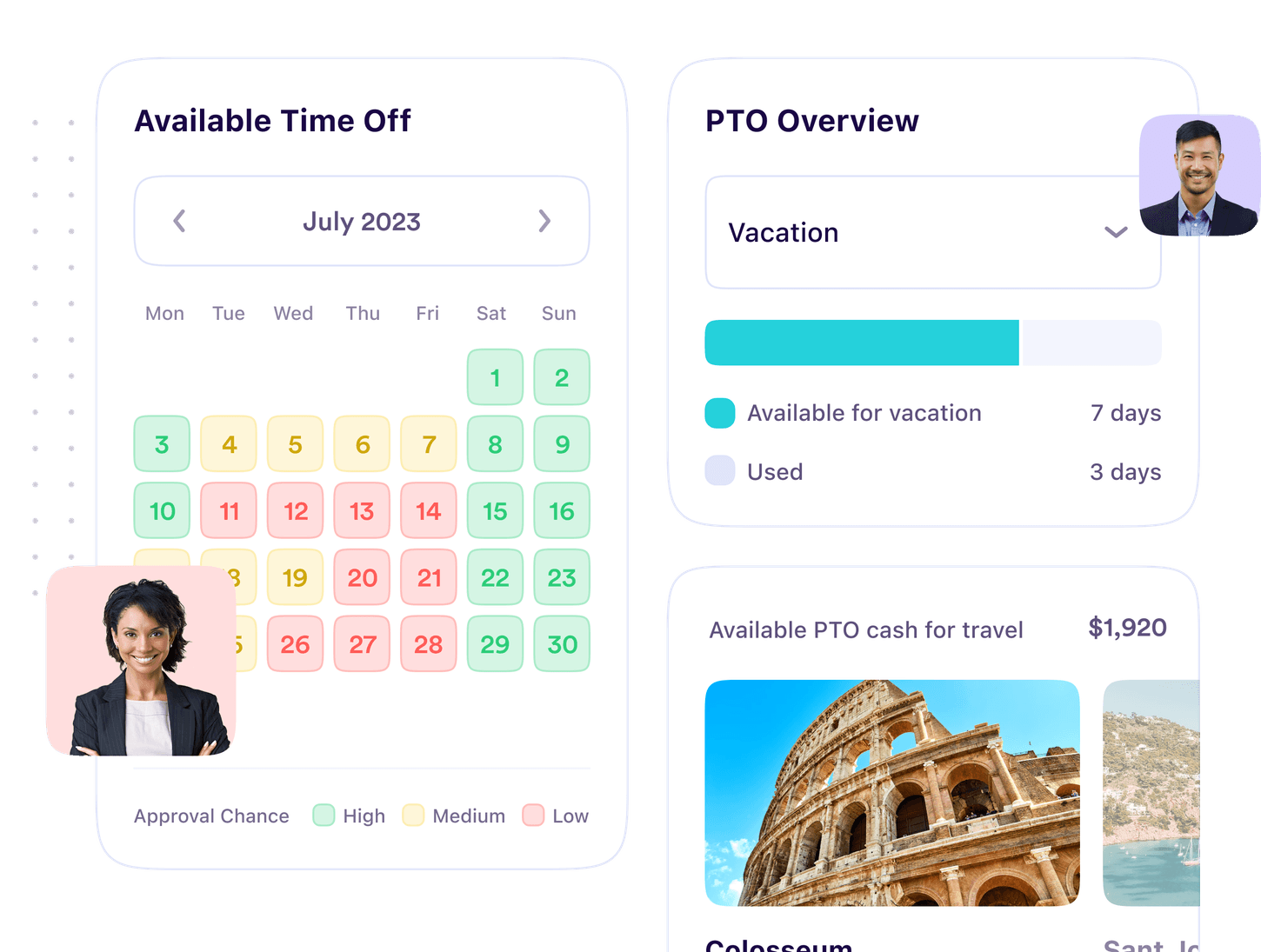 It's Time to Do More With PTO – A Lot More
PTO Genius helps organizations like yours improve employee wellness and work-life balance, mitigate burnout, and reduce PTO-related financial liabilities.

Get in touch with our experts to learn more about PTO conversion and the PTO Genius platform.
Sign Up For Free