PTO Accrual Calculator
How much time off will I accrue at a certain date?
Use our free PTO accrual calculator to see exactly how much time off you'll have during a certain period of time.

Start by selecting the format to display your PTO. Then, enter how much time off you earn during a year and how often you earn your time off.

Then scroll down to our PTO accruals guide for more info on how accrual works.


Introduction
Knowing how much time off you accrue (earn) during a period of time is a good way to better identify ways to get the most out of your company's paid time off (PTO) policy. Helping you take more time off and disconnect from work.
As an employer, use this and our other calculators to answer your employee's most frequently asked PTO accrual-based questions.
If you found this or our other calculators helpful and would like to experience the benefits of our complete time off platform to help manage your company's time off, let us know!
Glossary of Terms
Show PTO in
Companies award time off in hours or days. Select the unit of time your company uses to award time off. You can typically find this in your employee handbook and/or vacation policy documents.
Total annual accrual
The total amount of time off that your company awards you per year or accrual cycle.
Accrual frequency
Companies award time off to employees at a certain set frequency. This can include daily, weekly, every two weeks or monthly. Accrual frequency is also frequently referred to as the accrual period.
Read the Ultimate Guide to PTO & Vacation Accruals
PTO (paid time off) accrual is complicated, costly, and error-prone. This guide explains everything you need to know.
Read the Guide
What are PTO Accruals?
Most companies typically award employees time off in days or hours over time. This process of earning time off over time or based on time worked is called accruing paid time off. These accrual-based time off policies are the most common type of time off policies in the United States.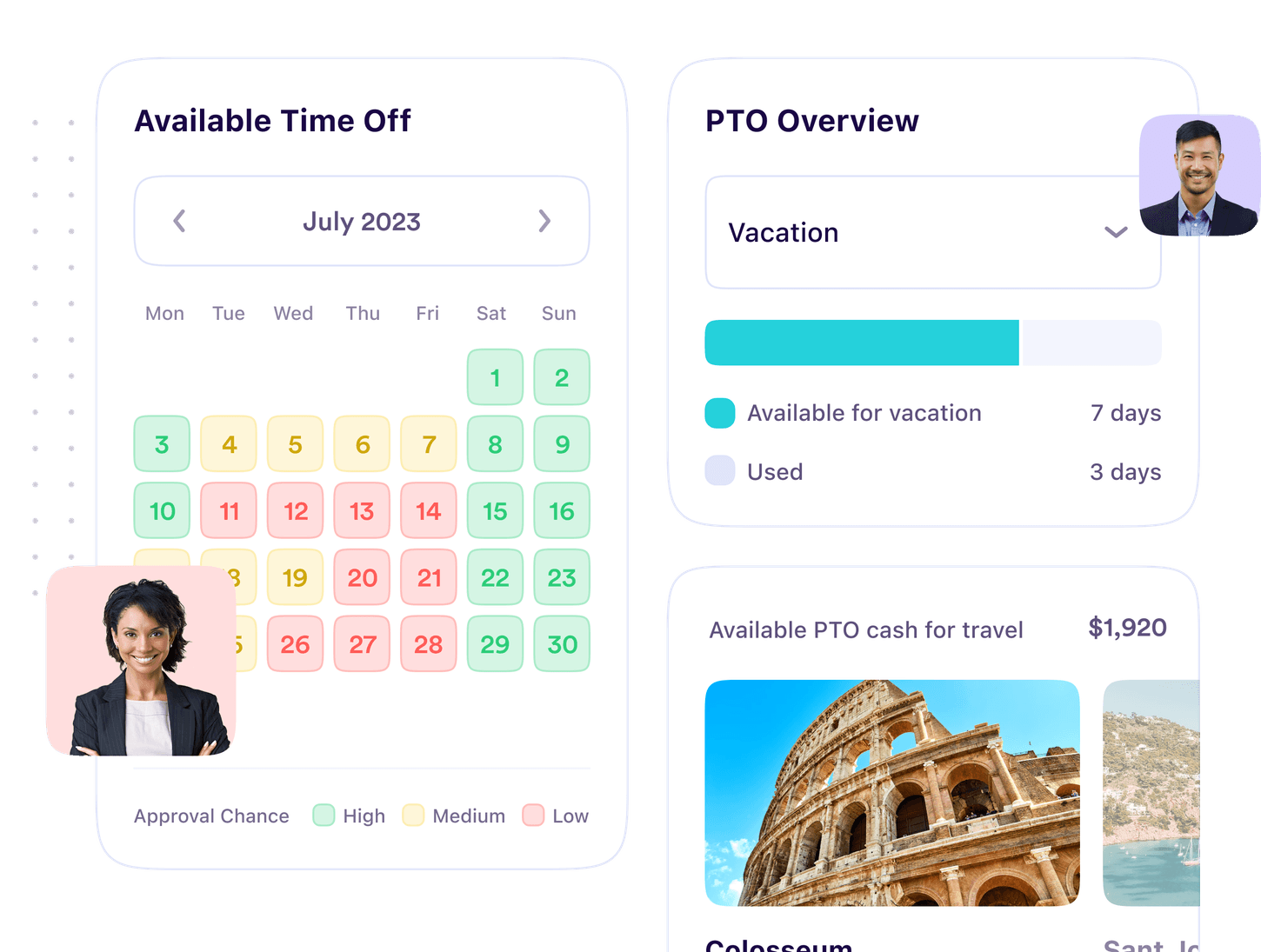 Experience the Future of Time Off, Today
See how PTO Genius saves you time and money while preventing burnout and compliance issues. Try our next-generation time off tracking, automation, and compliance platform for free today.
Sign Up For Free