Burnout Monitoring
Identify and Stop Employee Burnout Before It Happens
Reduce turnover, boost engagement, and improve employee wellness by proactively identifying employees at risk of burnout, automatically encouraging them to take time off, and helping managers prevent burnout in their teams.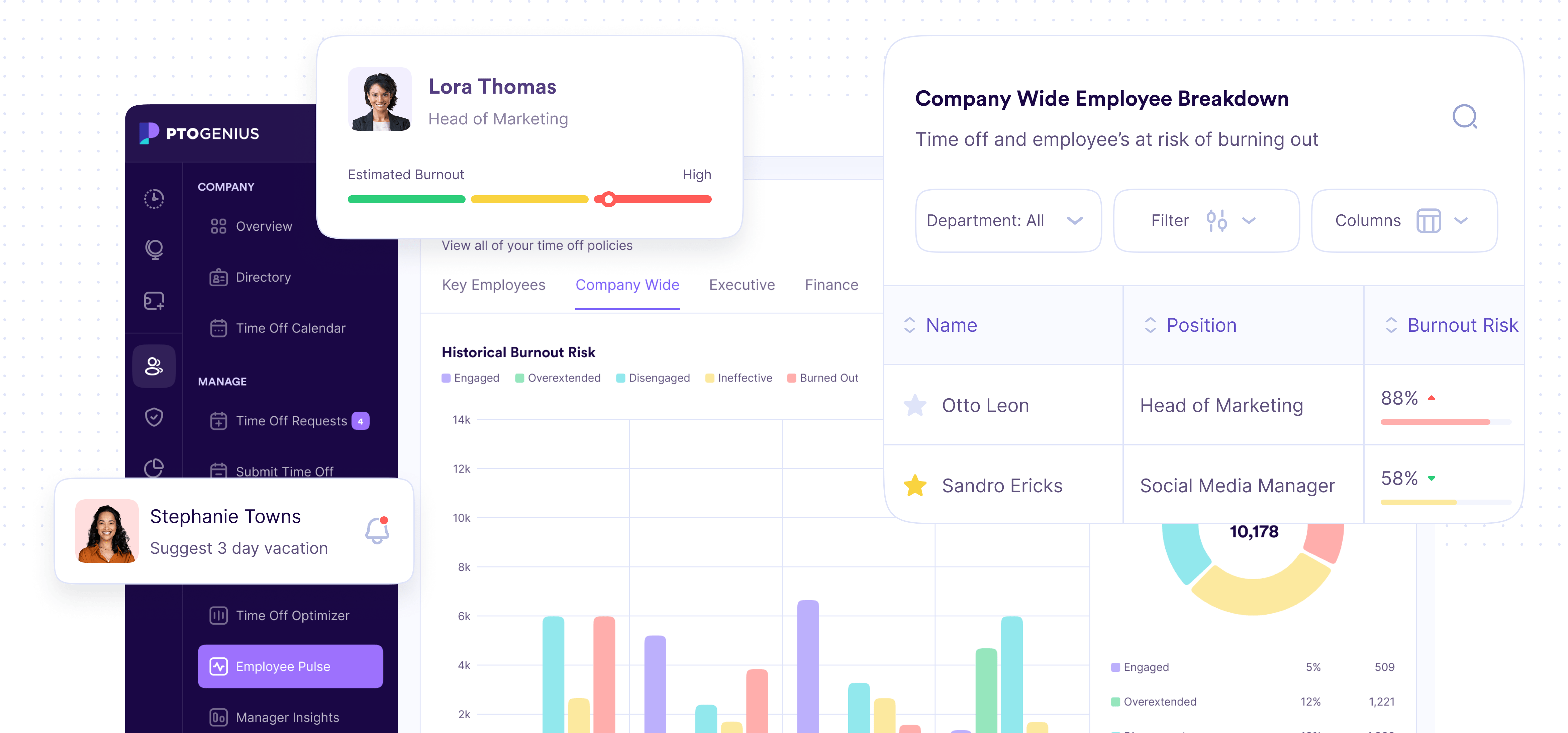 PTO Genius is so good! Employees are taking more time off, managers have better visibility, finance is happy, and I'm doing less work.

Judith Keating
Director of Human Resources City of New Bedford, MA

Prevent Burnout
Identify employees at risk of burnout and encourage them to take time off to recharge.
Reduce Turnover
Uncover trends, patterns, and causes of employee burnout, then take action to mitigate it.
Improve Wellness
Help employees take more time off by surfacing the best times for them to get away.
Boost Engagement
Increase productivity by intervening before employees become disengaged.
Employee Burnout
Identify and Prevent Employee Burnout
Find employees at risk of burning out based on PTO history, how often they take off, how long they take off, and other burnout signals.
See how managers affect their team's burnout, uncover disengaged departments, key employees at risk and gain other insights that help you take quick, decisive action.
Reduce attrition and increase engagement by preventing employee burnout before it happens.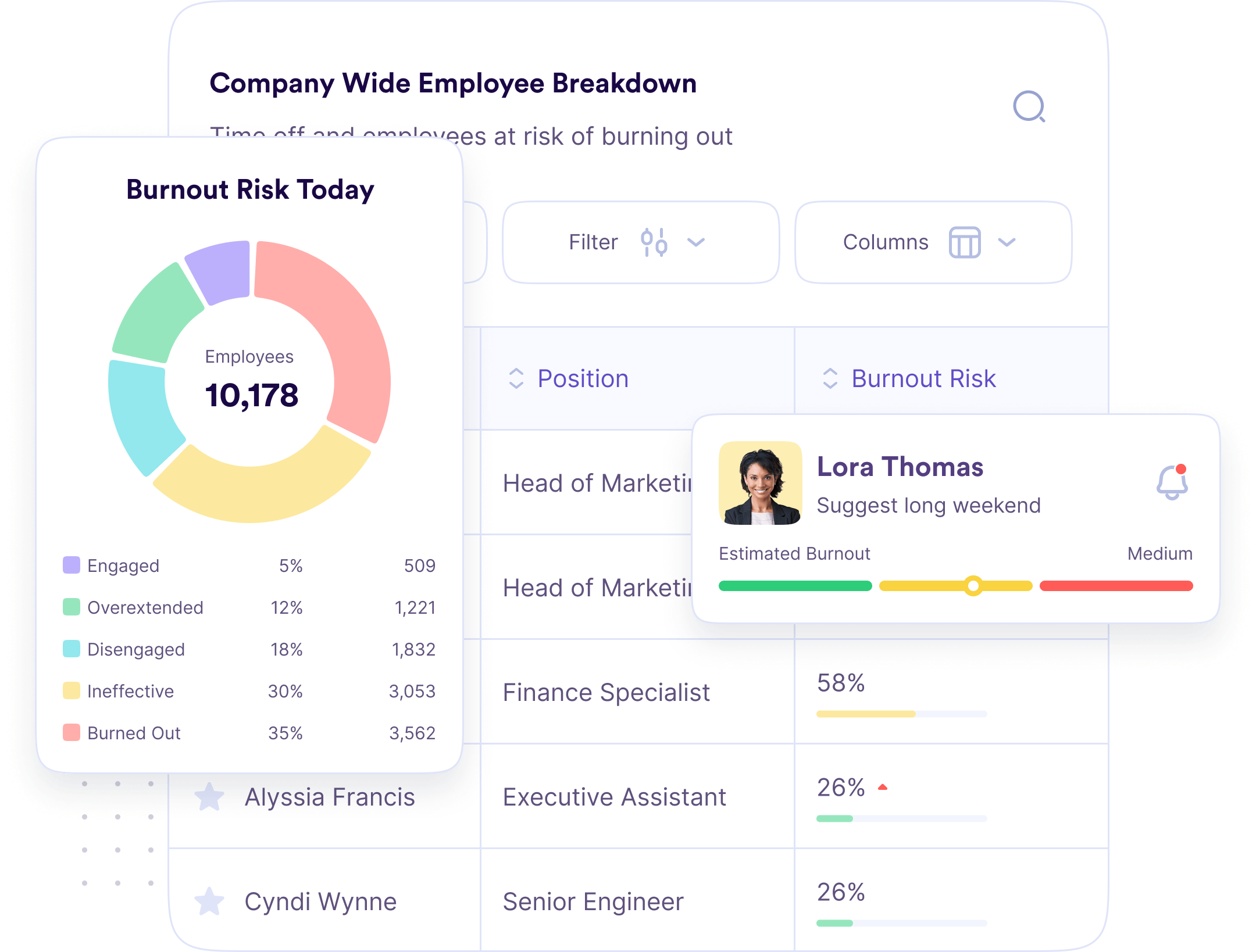 Improve Retention and Wellness
Actively Encourage Employees to Get Away
Proactive nudges encourage employees to take time off before they burnout.
Easily customize automated nudges based on coverage, burnout rates, PTO history and more.
Improve employee retention and wellness without creating more work for HR and managers.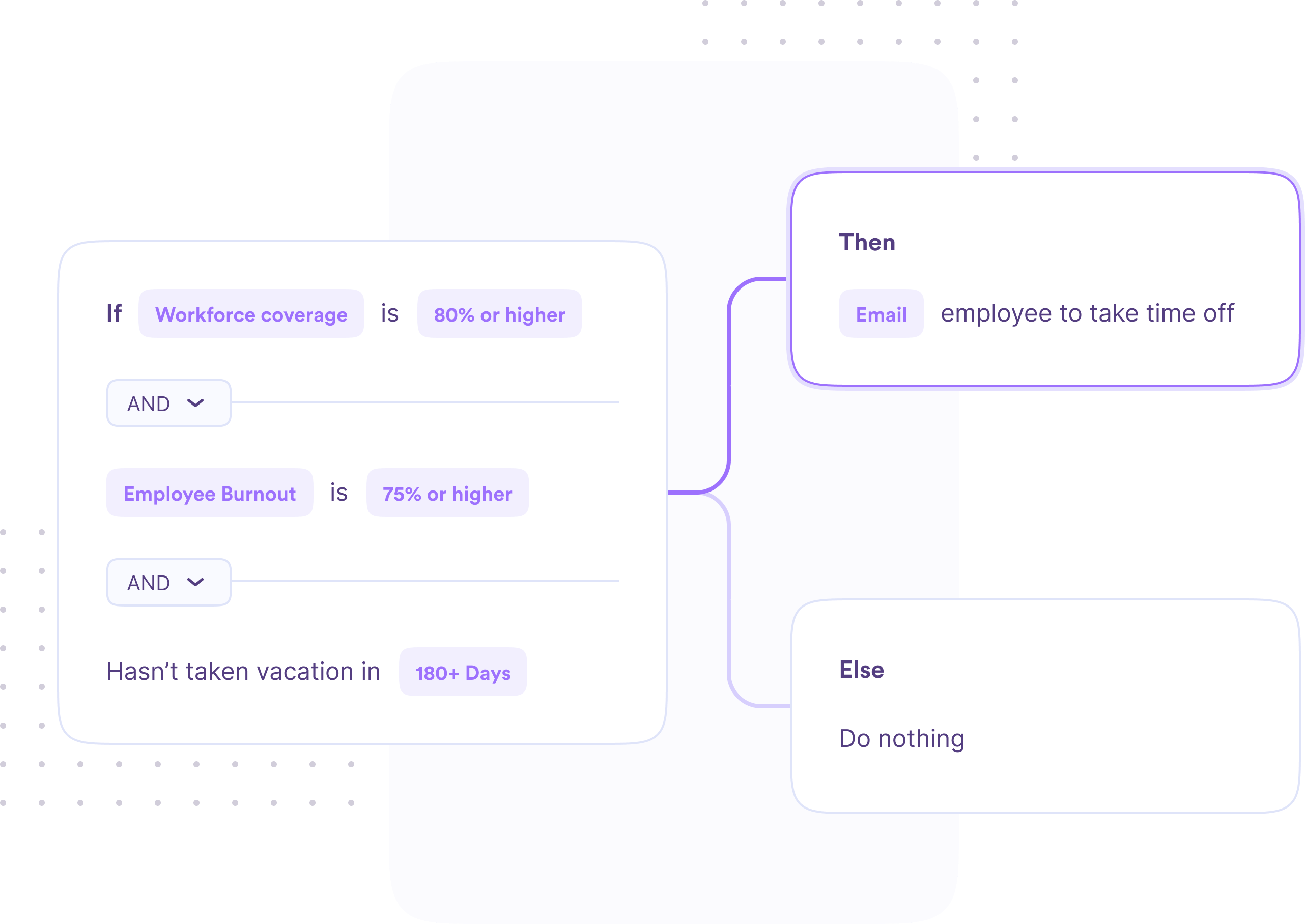 Burnout Monitoring and Notifications
Help Managers Prevent Employee Burnout
Intuitive dashboards break down employee burnout data by employee, team, and manager.
Automatic notifications help managers monitor their employees who are at high risk of burnout.
Give managers new tools to help workers who are disengaged or overextended.
Increase Time Off Usage
Promote Time Off During Company-Friendly Times
PTO Genius proactively surfaces the best times to get away without impacting workloads
Personalized vacation suggestions inspire employees to disconnect and recharge.
Employees can cash out some extra PTO to help pay for their dream vacations and experiences.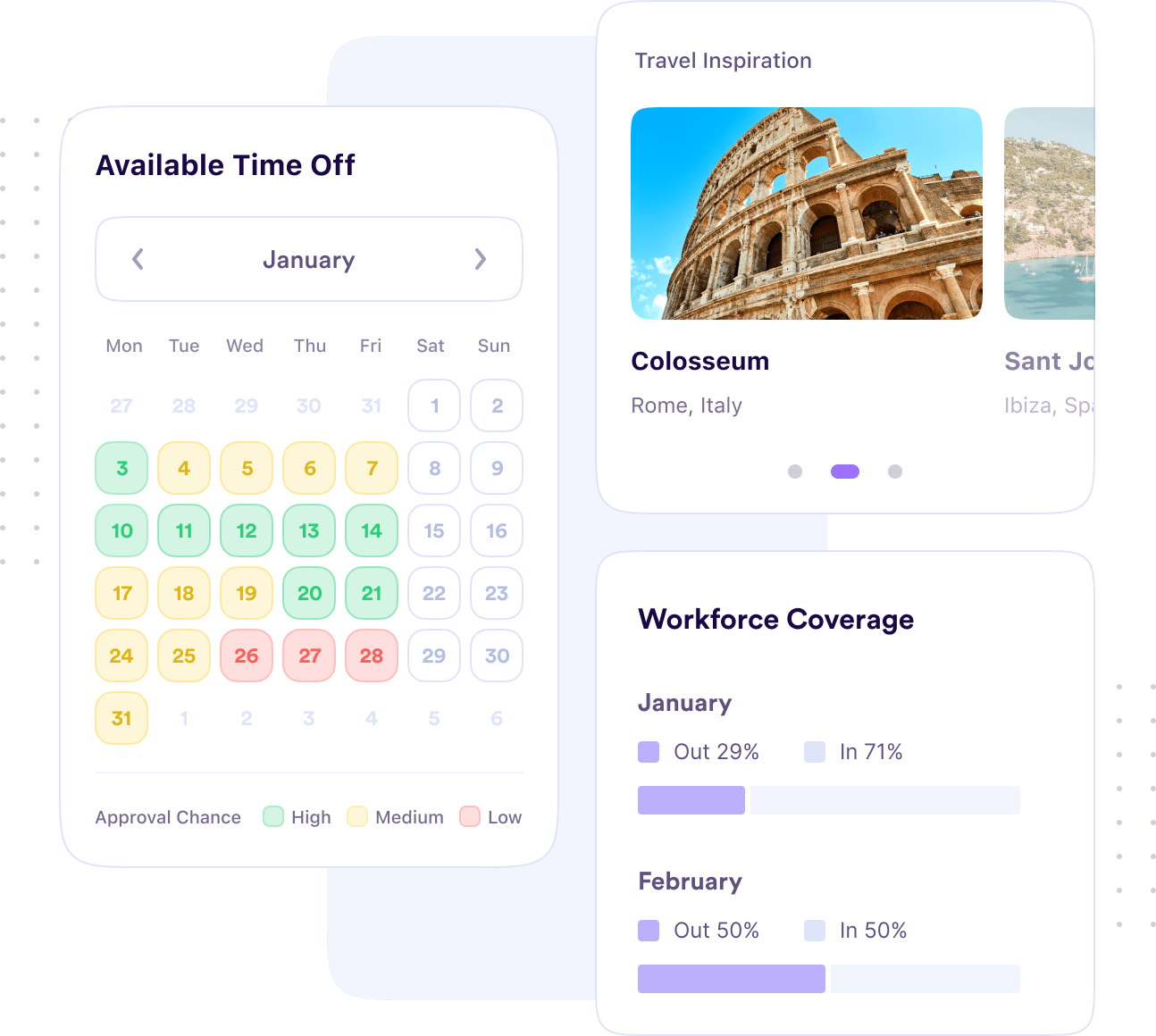 User Engagement vs Other HR Software
PTO Genius
Good HR Software
Avg HR Software

Judith Keating
Director of Human Resources, City of New Bedford, MA
I'm impressed with the PTO Genius platform and what it can do for organizations. This is the wave of the future for PTO that every HR leader should be using.

Lindy B. Smiley
Global Head of Human Resources, Starwood Properties
PTO Genius is a great way for organizations to show employees that they care about their mental and financial wellbeing.

JoAnne Berrier
Director of Benefits, Hard Rock Hotel & Casino
The PTO Genius platform is a powerful way to help reduce employee burnout and improve mental wellbeing.

Aaron Ziff
Enterprise Director, Digital & IT (HR and EHS), Parker Hannifin
Having evaluated countless software solutions as a consultant and HR technology executive for multiple Fortune 500 organizations, PTO Genius really earns its name.
Frequently Asked Questions
Unlock the power of paid time off
PTO Genius helps employees take more time off and adds new ways to use their PTO while giving HR teams new insights into employee burnout and engagement.

Employee-focused companies use our platform to improve employee health and wellness, proactively mitigate burnout, and reduce PTO liability and other financial risks associated with unused paid time off.